SO MANY WAYS TO HELP THE OLD MUTT HUT
Volunteer time with the dogs: Our canine residents are cared for by a full-time den mother who lives at the home. But a dog can't have too much love, so we schedule volunteers for walk time with the dogs in the mornings and cuddle time in the afternoons. .
Sweat equity: We often have repair, building, or cleanup projects. We schedule a few work days each year so we can zip through the work as efficiently as possible.
Art donations: We have received several donations of art from artists from around the country, including California, Ohio, North Carolina, and Colorado, and we need many more for our online auctions, which raise thousands of dollars for our dogs. If you would like to donate a piece of your work or have a friend who would like to do so, let us know.
Event coordinators and volunteers: We'll have a few events a year to raise funds. Our approach—providing a home environment and full-time caregiving— is more expensive than simply having a kennel building and feeding and exercising the dogs a couple of times a day. We always need volunteers to organize and publicize events and staff them.
Help us to love our volunteers: If you or someone you know would like to be a one-time sponsor — providing food for our volunteers for an event, or funding Old Mutt Hut T-shirts or hats, please let us know.
BECOME A VOLUNTEER
We love our volunteers! And we're always on the lookout for dog-loving folks who might want to spend time with our senior dogs. We also are always in need of people who will tend to some of our administrative duties, create educational materials, help with social media and our webpage, work our events, and locate sponsors and companies that would be willing to make contributions of dog food, dog supplies, office materials and the like.
OUR WISH LIST

Consider donating much-needed items from our Amazon Wish List.
Please use the following shipping address when donating:
The Old Mutt Hut
PO Box 7085
Colorado Springs CO 80933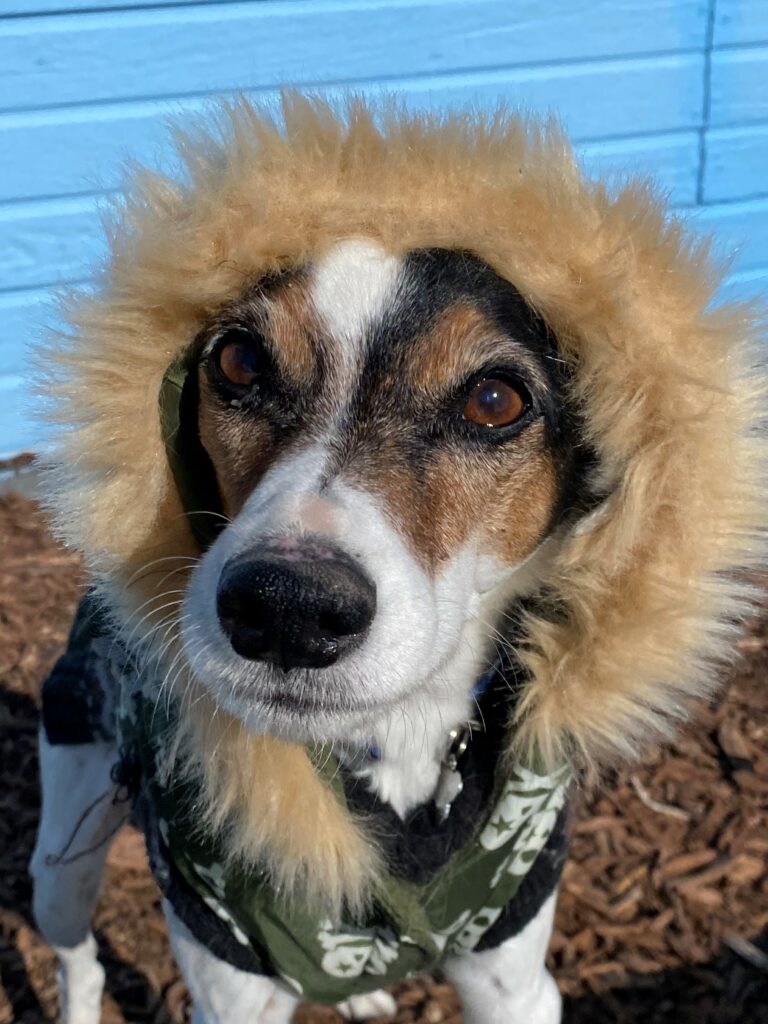 Items we need year-round
Paper towels
Copy paper
Window cleaner
Dog shampoo
Over-the-counter ear cleaner
Gas cards to reimburse volunteers for traveling to pick up resident dogs
Heavy-duty large black plastic bags
Gift cards to Bijou Animal Hospital to help cover some of the medical costs
New no-slip runners for our dogs who need a little more traction
Donate Funds
Dogs that come to us almost always have lots of medical needs. Our intake cost for each dog is about $1,000 because almost every one of them requires a dental cleaning and usually some extractions to relieve the pain in their mouths; we have bloodwork done on each, and most go on pain meds to help with their arthritis aches.
All of our dogs get rattlesnake vaccinations each spring because we're on the prairie and snakes are our reality, all get leptospirosis vaccinations because of the wildlife that roam our fields, and there are, of course, all the standard vaccinations as well as the usual medical developments that occur with old dogs.
Moreover, our model—having a full-time caregiver, so the dogs get love and attention around the clock—is more expensive than models that require dogs to live in kennels.
We are grateful for the donations that allow us to give these sweet old seniors the final years they deserve.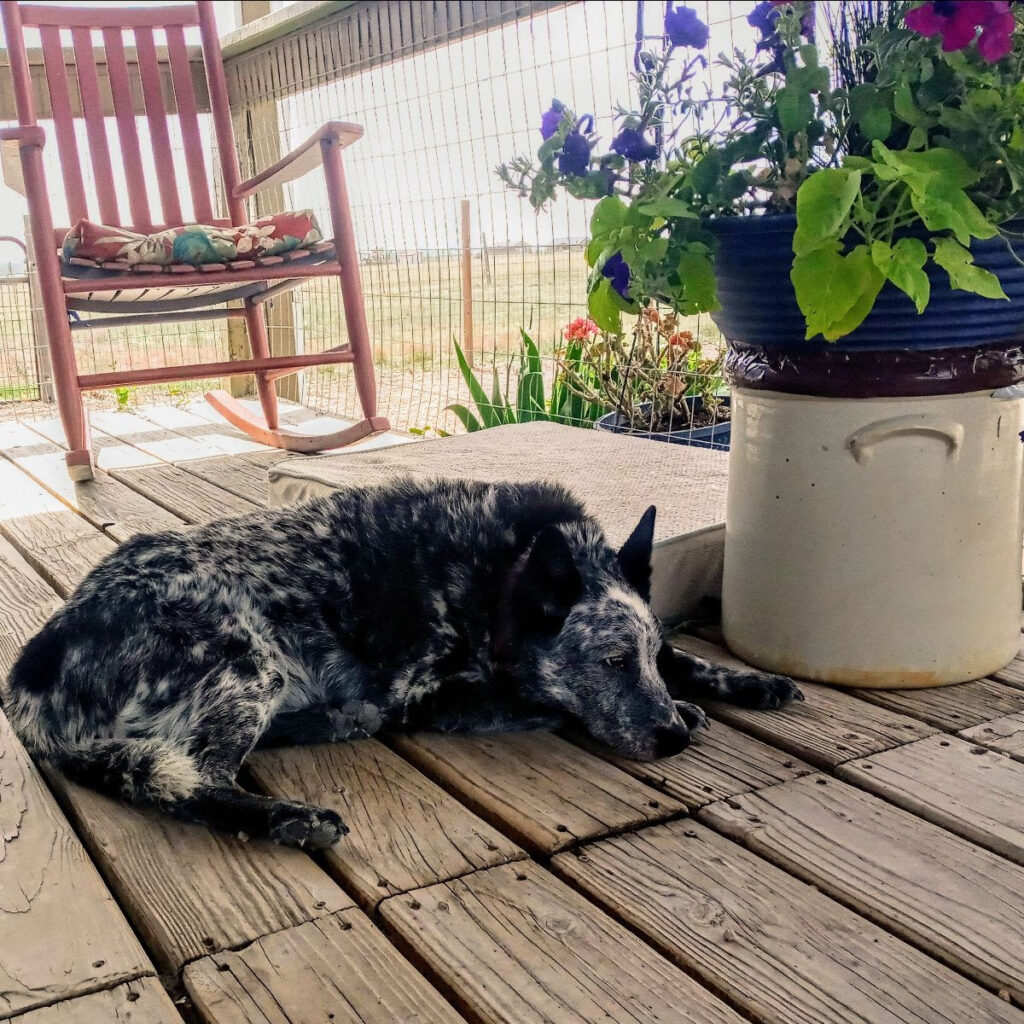 Sponsor a Dog
Each of our dogs requires about $1,600 to $2,000 a year in medical costs alone: pain medications for achy joints, annual bloodwork so we get early warning of any problems that might be developing, and vaccinations. If you would like to sponsor one of these dogs, please be in touch. We will send you monthly updates and photos.