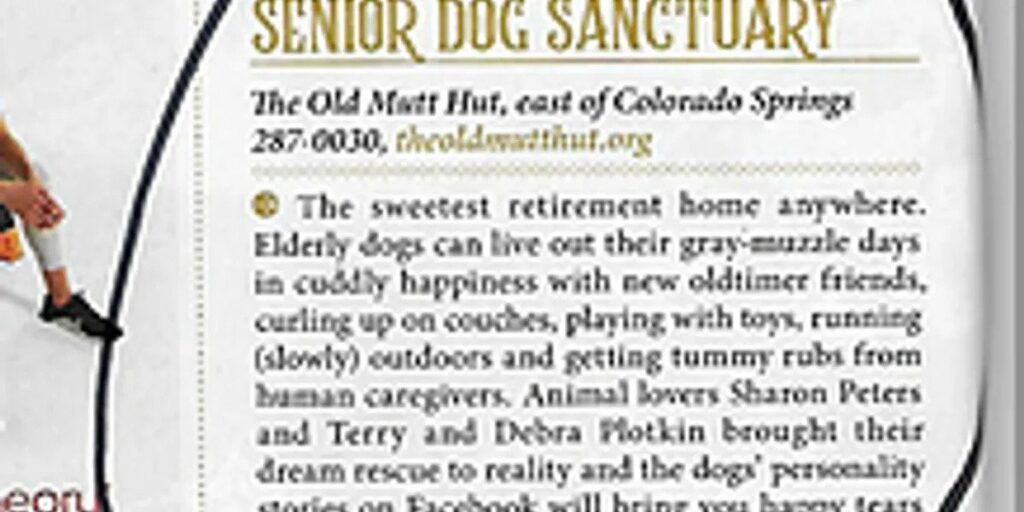 Best of the Springs 2019, Colorado Springs Gazette
The 2019 edition of Best of the Springs, a publication of the Colorado Springs Gazette, recognized The Old Mutt Hut as best senior dog sanctuary in the region. Read all about it below!
TV feature on Fox News 21
As 2018 drew to a close and our first four dogs were getting comfortable in their new surroundings, the Colorado Springs regional Fox News affiliate, Channel 21, televised a short special on The Old Mutt Hut. Soon we had taken in eight more dogs and developed a fabulous following of animal lovers who help us with donations of money, time, and products. To watch the broadcast, just use the link below.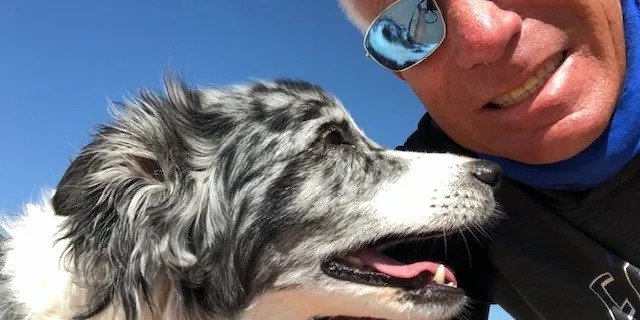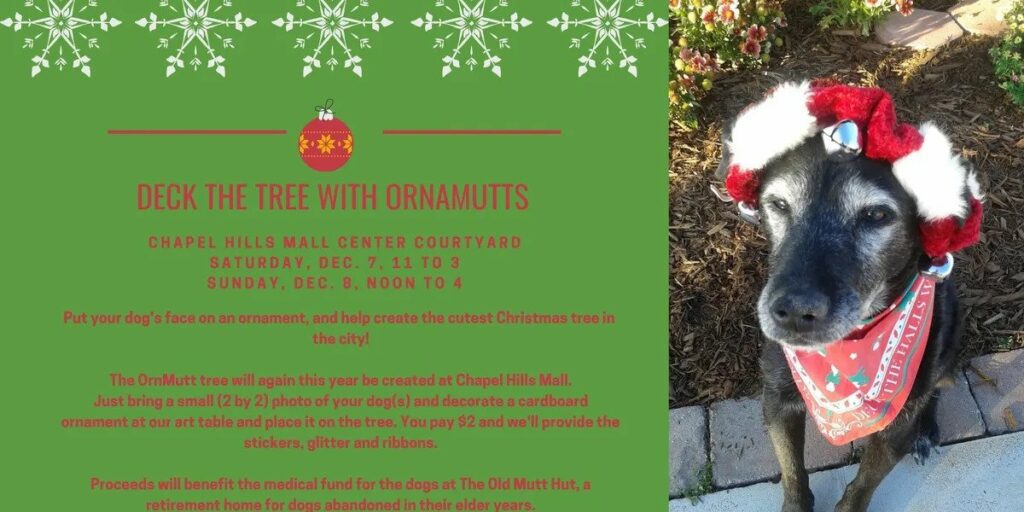 Spirit of the Season
The dogs of The Old Mutt Hutt (and, in fairness, the humans who built the organization!) were selected to receive the Spirit of the Season Award in 2019, an annual award announced just before Christmas every year. As honored recipients, Kaya and Jaycee, all dolled up in holiday outfits to keep them warm, represented their canine roommates well in the Festival of Lights Parade, leading the blocks-long parade in a classic convertible with two volunteer dog handlers. The dogs seemed to think all the cheering and waving from parade watchers who lined Tejon Street during the December parade were merely granting them their due. There's nothing quite like a winter ride in a light-dedazzled convertible–TV cameras rolling—to make a couple of oldies know they're Top Dog.